Submitting an Offer
To submit an offer, a buyer must visit the listing page and press "Submit Offer."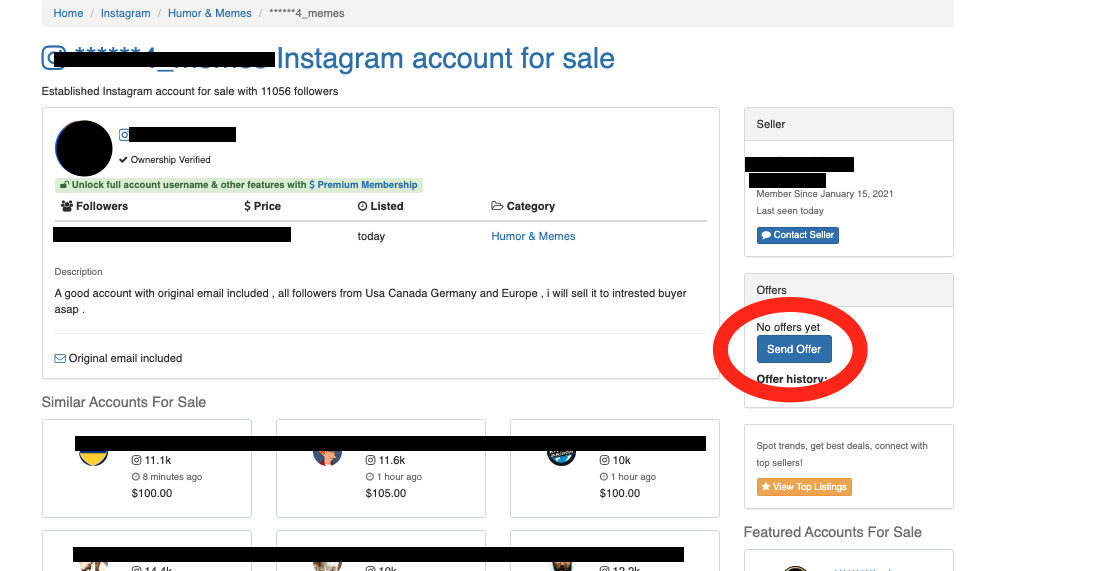 Accepting an Offer
Sellers will get a notification on their offers tab when a new offer is received.

In the offers tab, the seller has the option to "Accept" or "Decline" offers.

When the seller accepts offers they become visible on the listing under "Offer History."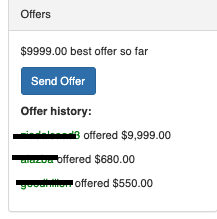 Starting Escrow
After accepting an offer, the seller will see the option to "start escrow" under the "Actions" for that offer.
Once the seller has initiated the escrow it will go into "pending" status and the buyer will need to agree to the terms of the escrow. The buyer can find their escrow in the "Escrow" tab.