Starting a Dispute
When an escrow is in "transfer" status, and the logins have been transferred over to the buyer, the buyer has 3 days to mark the escrow complete or initiate a dispute.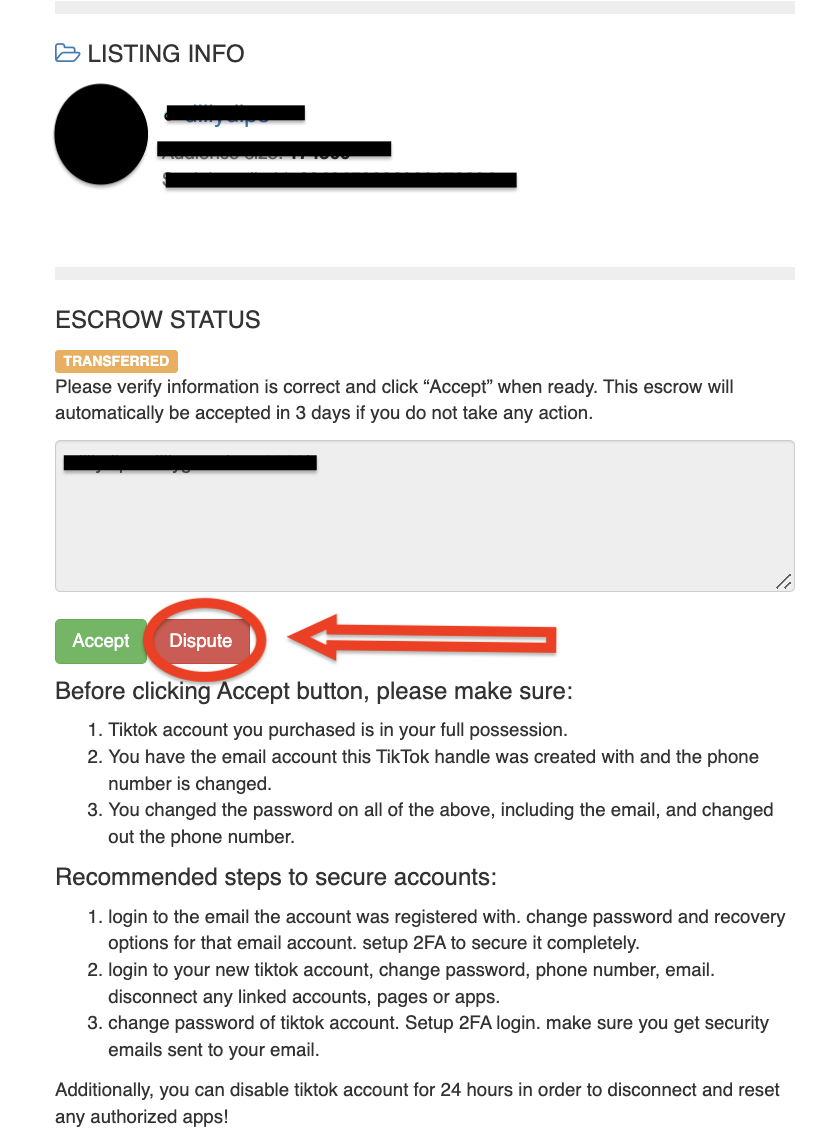 Dispute Reason
Most disputes are started because the buyer is having some kind of trouble logging into the account. In this case, a dispute email chain will be created with the buyer, seller, and a member of our support team attached.
Resolution
In the event of a dispute, we want both the buyer and seller to cooperate and reach a resolution. In most situations where the buyer just needs some additional help from the seller to take control of the account(s), a resolution can be reached within 48 hours.
Funds
During a dispute, the seller will not have access to the buyer's funds and the buyer will not be able to use their funds to make any other purchase, until our investigation is complete or a resolution is reached.