Sending a Wire Transfer
The only way to fund an escrow is through a Wire Transfer from your bank. Most online payment services such as Wise, only send transfers through ACH and not Wire. Western Union also does not support sending a Wire Transfer. If you have attempted to fund your escrow using one of these services, your funds will bounce back to you.
To find the details which you need to send the Wire Transfer, please visit your Escrow Details page.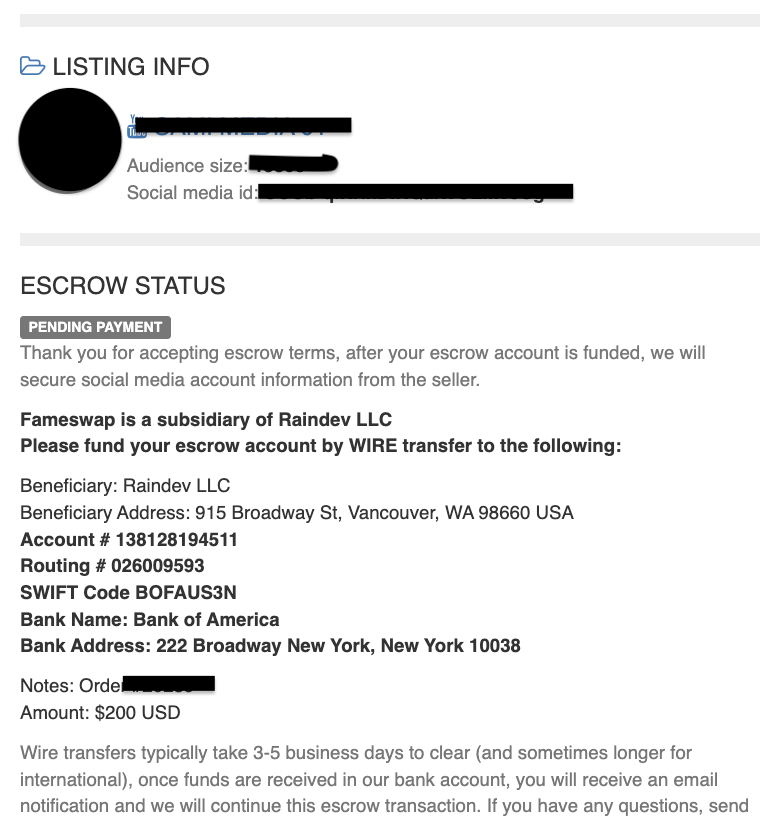 Here you will see the instructions and details of the Escrow Bank Account. If you need any additional help with sending a Wire Transfer we suggest that you contact your banking institution.
When will my Escrow be Funded?