How to Send a Message and Reply
1. To contact a seller on Fameswap, first visit the listing in which you are interested and press the "Contact Seller" button.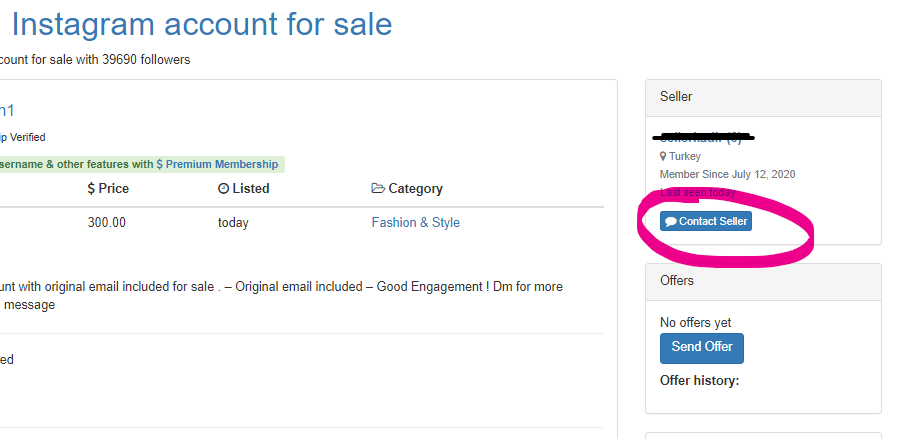 2. To find your previous messages or reply to a message you have received, visit the "messages" tab.

When sending messages to users through Fameswap it is important to follow our TOS guidelines to avoid getting your account blocked or reported.
Message Limits
The number of messages you can send is limited, this limit will reset daily. If you choose to upgrade to a premium membership these limits will be increased. Avoid sending the same exact message to multiple users as this may get your account flagged for potential spam.
Sellers
If you are being messaged by a buyer about your listing, you may give them the account username and more details about the account they are interested in. If you prefer to chat with the buyer off-platform please ensure that they know whether or not you accept escrow beforehand. If you have "accept escrow" activated on your listing but do not make it clear to your buyer that using escrow is an option, your account may be suspended.
Messaging Rules
Do not offer PayPal (friends and family) as a Payment method.
Do not advertise additional services such as boosting engagement.
Be respectful in your messages, any kind of disrespectful message can result in a ban.
Report any suspicious activity or messages you come across from other users.
If you are unsure about something contact our support team.